Natural & vegan relief for sensitive skin

Eco-beauty: kind to skin & the planet

Secure checkout & fast shipping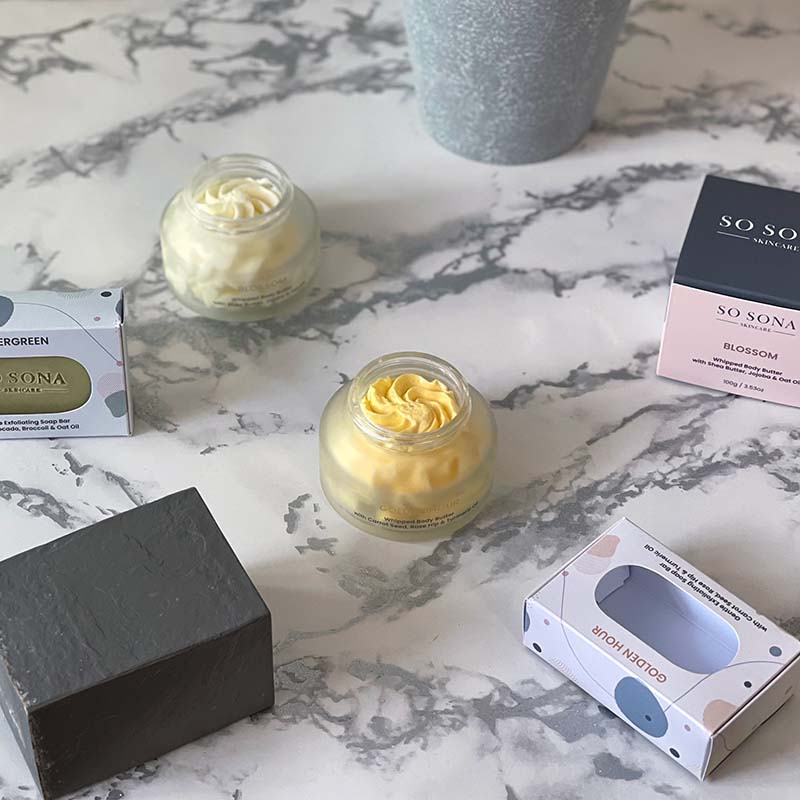 Natural Skincare Without the Compromise
So Sona Skincare is a brand dedicated to providing you with quality skincare products. Our products are infused with natural ingredients, and work wonders in helping to relieve symptoms of skin conditions such as psoriasis and eczema.
Find Out More
Best candle!
As someone who struggles with insomnia, i like to put evergreen on just before bed. The Lavender and Chamomile help make me feel relaxed and sleepy (almost feels like i'm at a spa). I just love the smell and it has helped me sleep better!
Evergreen Candles
I bought 2 Evergreen candles from So Sona as gifts this Christmas. They had a scent that was captivating l, beautifully fragrant and relaxing. I definitely would recommend them.