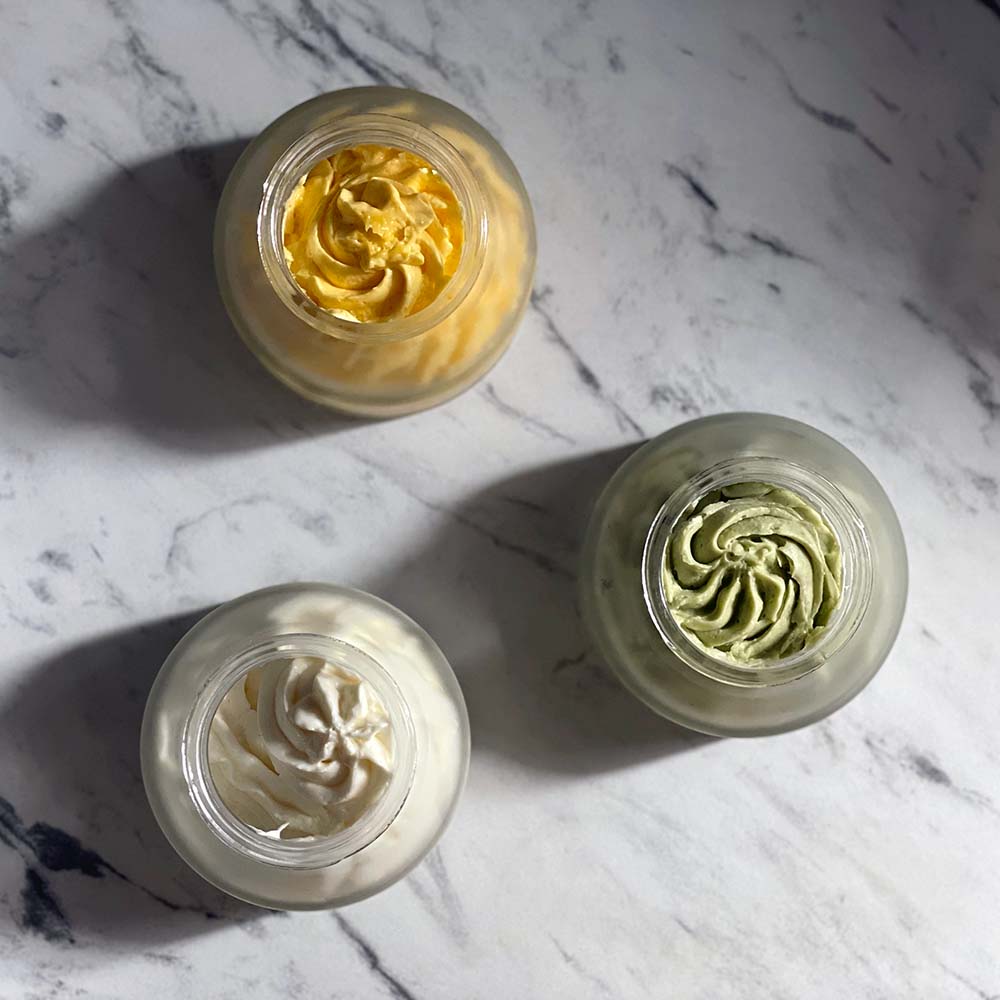 Our luxurious natural whipped body butters have been carefully and thoughtfully created in order to help people suffering from skin conditions such as psoriasis and eczema. They have been formulated to provide nourishment and relief to dry and irritated skin, whilst protecting and hydrating it at the same time. Our butters are made with love right here in the UK, and contain only natural, vegan-friendly ingredients that are tested and certified to be cruelty-free. This means that you can be sure that our butters are of the highest quality and that you are protecting yourself and your skin by using them.
FAQs about Whipped Body Butters
What ingredients do you use to make your body butters?
Our body butters only contain 100% natural ingredients, most of which are organic. You can find a detailed list of ingredients on each of body butter product page. 
Are your products suitable for sensitive skin?
Our products are designed to be used on sensitive skin such as psoriasis and eczema. We always recommend doing a patch test with a small amount of body butter or with our body butter sample pack.