Natural & vegan relief for sensitive skin

Eco-beauty: kind to skin & the planet

Secure checkout & fast shipping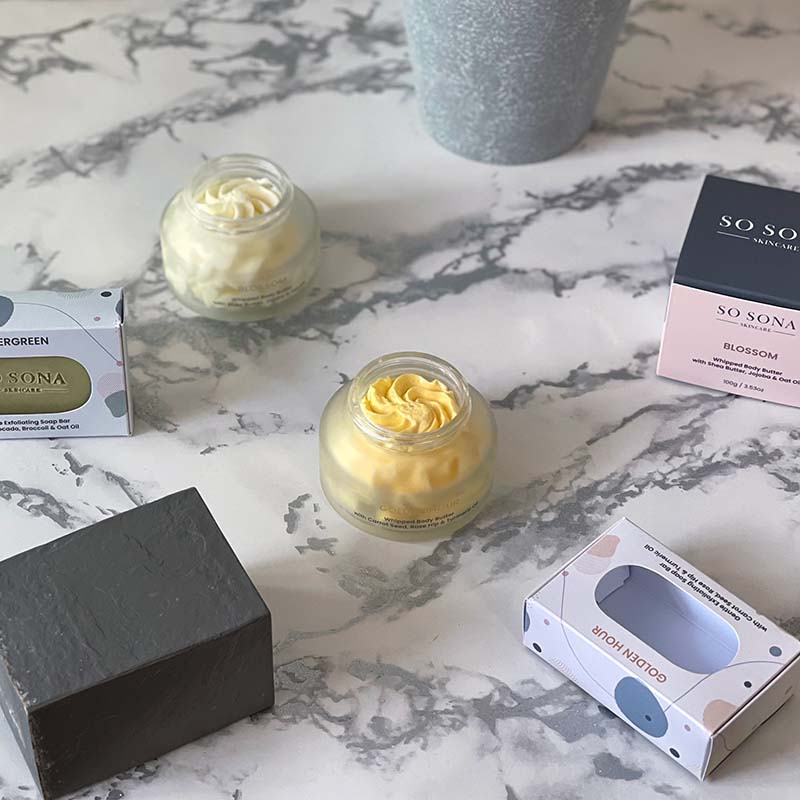 Natural Skincare Without the Compromise
So Sona Skincare is a brand dedicated to providing you with quality skincare products. Our products are infused with natural ingredients, and work wonders in helping to relieve symptoms of skin conditions such as psoriasis and eczema.
Find Out More
The smell so delicious!!
I originally purchased the little sample set and instantly fell in love with the butters. I came back and bought the larger versions. They arrived with a swirl and they looked like cupcakes... so good I just wanted to dip my finger and taste them!!!
Whipped body butters/ the best
Honestly the best ever tried. The texture, the scent , the colour
Everything is so well balanced and they work!!! My skin is supple and hydrated.
Will buy gin for sure 👌
Amazing
Body Butter Golden Hour has really helped my skin. I have been struggling with eczema on my arms legs for a while now and this has really helped me