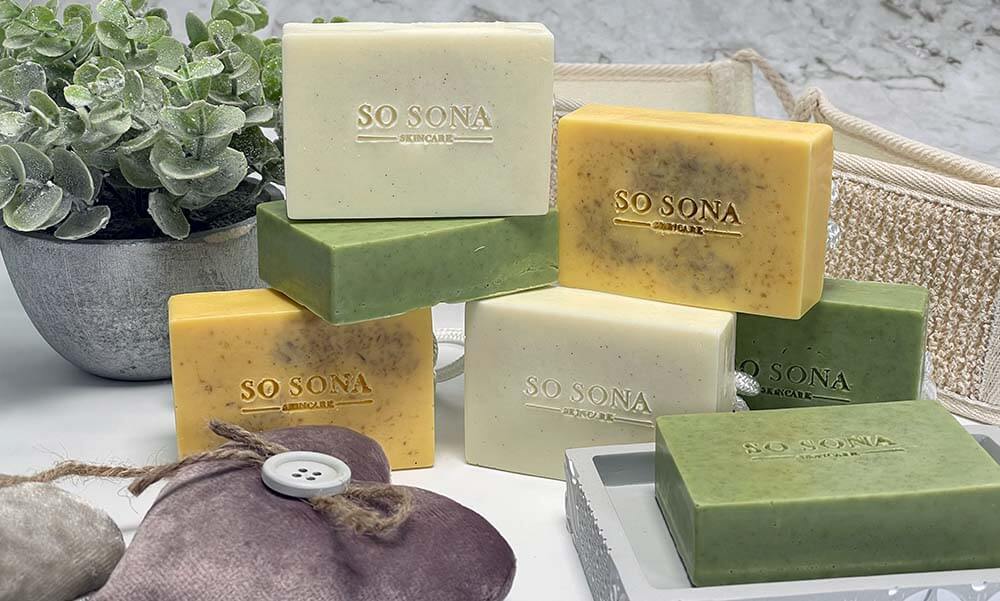 Gentle Exfoliating Soap Bar
Our body soap bars are made using all natural ingredients, specially formulated to gently exfoliate your skin, making it feel soft and smooth. Our soaps are SLS and paraben free, are vegan friendly and hand-made in the UK in small batches.
FAQs about Gentle Exfoliating Soap Bar
What ingredients do you use to make your body butters?
Our body butters only contain 100% natural ingredients, most of which are organic. You can find a detailed list of ingredients on each soap bar product page. 
Are your products suitable for sensitive skin?
Our products are designed to be used on sensitive skin such as psoriasis and eczema.